Each of the over 100 flavors of D'Lites Premium Low-Carb Lite Ice Cream is made from D'Lites Chocolate or Vanilla flavors. Thus, the nutritional information of each flavor is that of either the chocolate or vanilla based flavor.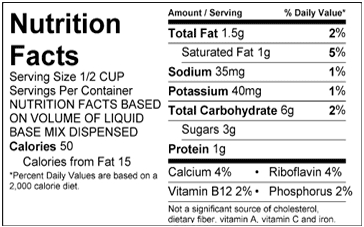 Chocolate
Nutrition Facts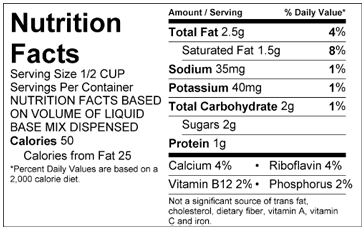 D'Lites Premium Low-Carb Lite chocolate, vanilla and chocolate-vanilla swirl are available
from D'Lites' softserve machines everyday.
We offer four different flavors of D'Lites Low-Carb Lite ice cream daily.